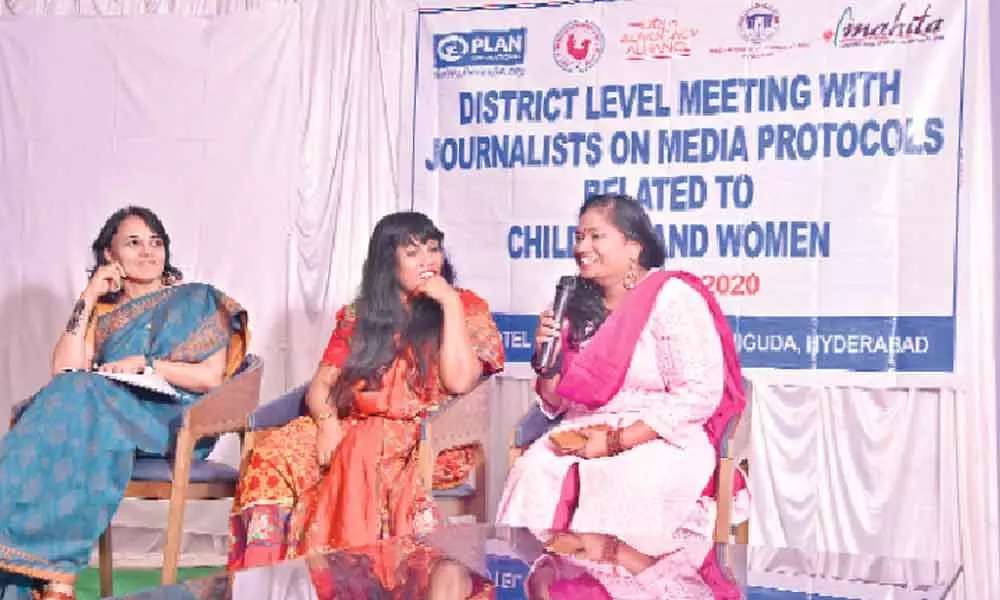 Media protocols for reporting on women and children
17th February 2020 02:34 am
The Hans India

Mahita - Plan India under the aegis of Girls Advocacy Alliance has organiaed, one day District level Consultation on Media Protocols for Reporting on Women and Children's issues in Hyderabad recently.
Mahita is a registered organisation working with marginalised communities in Telangana and Andhra Pradesh. Since 1994, it has been working to promote self- reliance and education among women and children from the urban and rural poor, migrants and victims of violence.
Uma Sudhir, senior journalist has spoken about tackling challenges while reporting women and children issues and how having knowledge on media laws would be handy while reporting a news story.