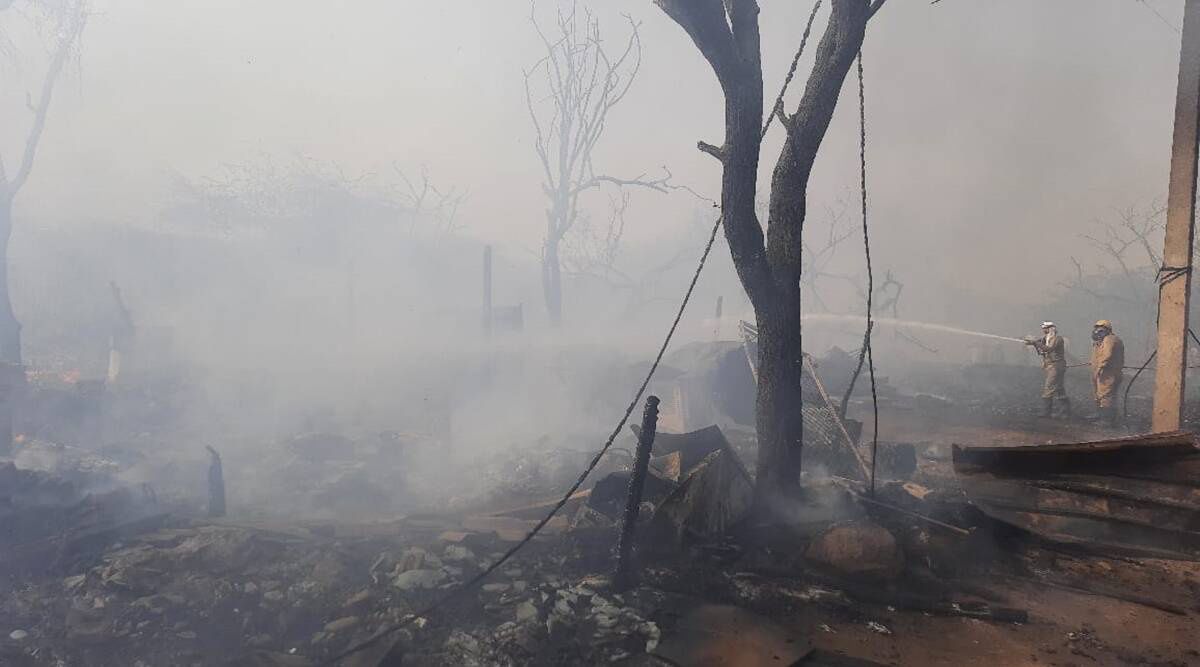 Delhi: Over 100 shanties gutted in Jamia Nagar, no casualties reported
14th April 2021 07:45 pm
The Indian Express

Over a hundred shanties were gutted in Southeast Delhi's Jamia Nagar after a major fire broke out on Wednesday afternoon. Officials from the Delhi Fire Services (DFS) said the blaze spread as houses, e-rickshaws and LPG cylinders caught fire at Noor Nagar in Jamia. No casualties have been reported so far.
The Delhi Fire Services (DFS) teams have controlled the blaze and a cooling operation is underway.
Atul Garg, DFS Chief, said they received a call about the fire at 3.13 pm. 'Initially, we sent nine fire tenders to the spot but soon the fire spread to other shanties. Four more tenders were called in.