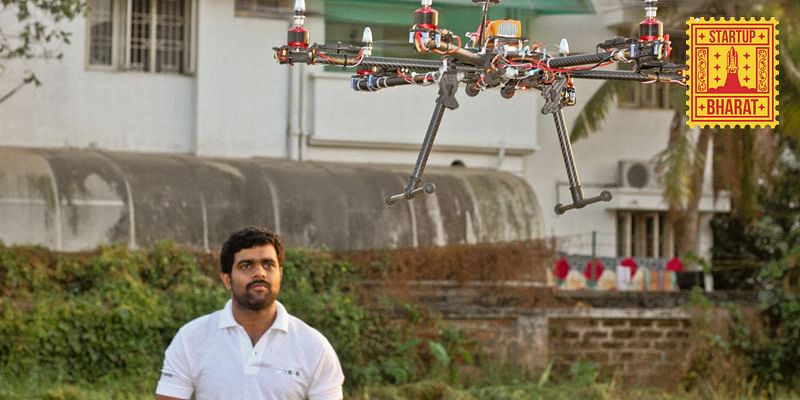 [Startup Bharat] Kochi-based AI Aerial Dynamics has developed drones to fight COVID-19
14th August 2020 05:22 am
Your Story

UAV developed by AI Aerial Dynamics | Image Source: Team AI Aerial Dynamics
For a long time now, India has been depending on foreign countries to procure raw materials for machinery. However, with the 'Make in India' and Aatmanirbhar Bharat initiatives gaining ground, Indian startups are turning self-sufficient.
Following these ideologies, Kochi-based AI Aerial Dynamics is manufacturing indigenous UAVs (Unmanned Aerial Vehicles). The dronetech startup is offering its products at a better cost to consumers.
Founded by college friends Vishnu V Nath, M Rubin Ray, Denny Poulose, and Sujai KJ, AI Aerial Dynamics was incubated at the Maker Village , Kochi, in 2019, and the company was registered in January, 2020.
Eureka moment
Vishnu, 31, holds a PhD in Aerial Robotics from CTU, Gujarat.