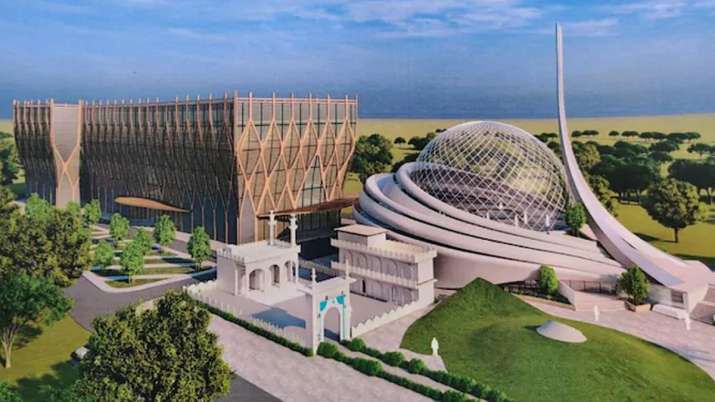 Ayodhya mosque project to begin on Republic Day with Tricolour hoisting, tree plantation drive
18th January 2021 08:23 am
India TV

Image Source : INDO-ISLAMIC CULTURAL FOUNDATION
Blueprint of the Ayodhya mosque. Its foundation will be laid on Republic Day.
The Ayodhya mosque project in Dhannipur village will formally begin on Republic Day (January 26). Besides a mosque, the project at a five-acre plot includes a hospital, a museum, a library, a community kitchen, the Indo-Islamic Cultural Research Centre and a publication house.
Athar Hussain, secretary and spokesperson of the Indo-Islamic Cultural Foundation (IICF), said that the national flag will be hoisted on the five-acre plot of the project at 8.30 am on January 26. It will be followed by plantation of tree saplings by the chief trustee and the member trustees of the IICF.
The 15-member IICF was constituted last year by the Uttar Pradesh Sunni Central Waqf Board (UPSCWB) for the construction of a mosque on five acres of land allocated to it in Raunahi in Ayodhya.