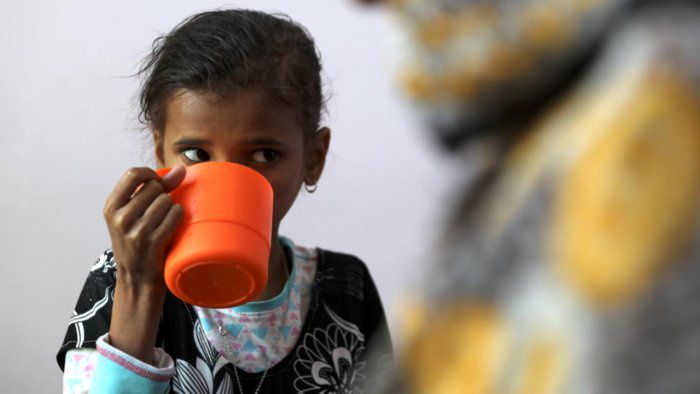 Yemen faces world's worst famine, needs $3.85 billion: UN
25th February 2021 08:50 am
Deccan Herald

AP,
Conflict-torn Yemen 'is falling off a cliff' and will face the worst famine the world has seen for decades unless donors, and especially its Gulf neighbours, contribute generously to this year's UN humanitarian appeal for $3.85 billion, the UN humanitarian chief has warned.
Mark Lowcock on Wednesday said Gulf countries, especially Saudi Arabia and the United Arab Emirates, which contributed generously to UN appeals in 2018 and 2019, cut back drastically last year.
This forced aid agencies to reduce the number of Yemenis receiving food and other humanitarian aid from 13-14 million every month in 2019 to just 9 million in 2020, he said.