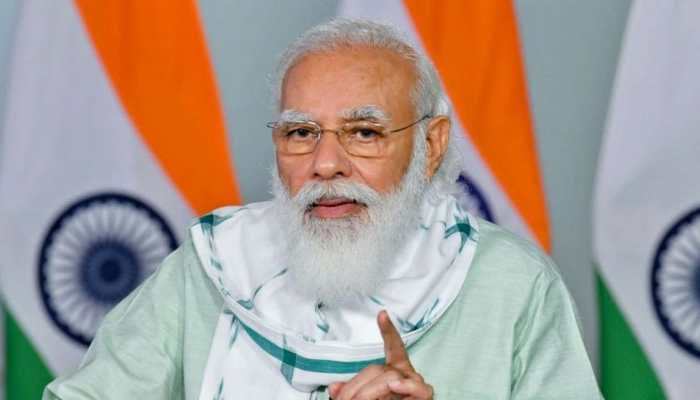 PM Narendra Modi to address nation on Mann Ki Baat tomorrow at 11 am
27th February 2021 10:21 pm
Zee News

New Delhi: Prime Minister Narendra Modi will be hosting his monthly 'Mann Ki Baat' on Sunday (February 28) at 11 am. This will be the 73rd episode of Modi's monthly radio programme.
The programme is scheduled to come a day ahead of the Budget Day, when the Union Budget for 2021-22 will be announced by Union Finance Minister Nirmala Sitharaman.
This episode also comes a month after the January 26 Republic day violence, when the agitated farmers protesting against the new farm bill clashed with the police and rushed to the historic Red Fort in the national capital.
Additionally, it has been more than two months since the farmers from Punjab, Haryana and Uttar Pradesh camped outside the boundaries of the national capital to protest against the new farm laws.