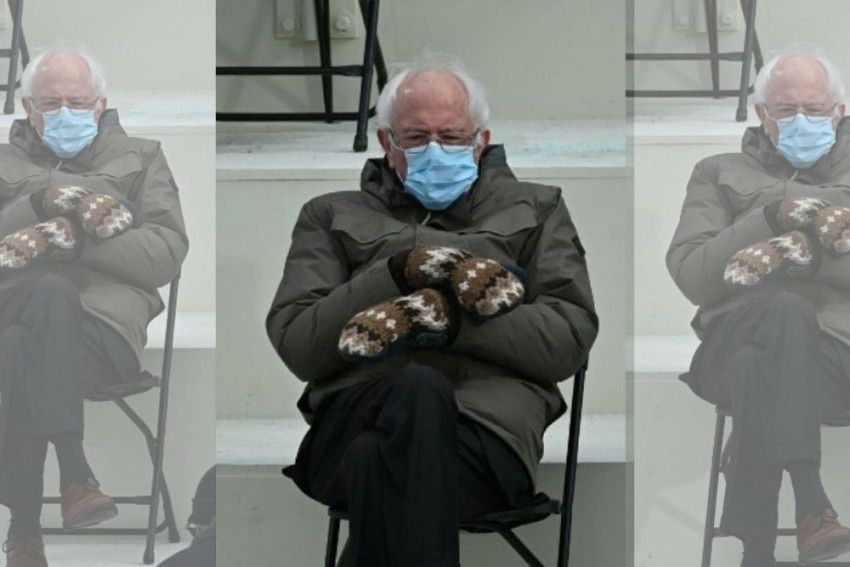 Bernie Sanders Hand-Made Mittens Spark Meme Fest in Joe Biden's Inaugration
22nd January 2021 09:26 am
Outlook

Wearing mittens made out of recycled materials and a warm winter jacket, US Senator Bernie Sanders pulled off a casual inauguration outfit — and vibe — that only he could.
Many people quickly highlighted the 79-year-old independent Vermont senator's look, and created endless memes, from Wednesday's inauguration of Joe Biden and Kamala Harris, which he said was more about keeping warm than fashion.
'You know in Vermont, we dress warm, we know something about the cold, and we're not so concerned about good fashion, we want to keep warm. And that's what I did today,' Sanders told CBS on Wednesday.