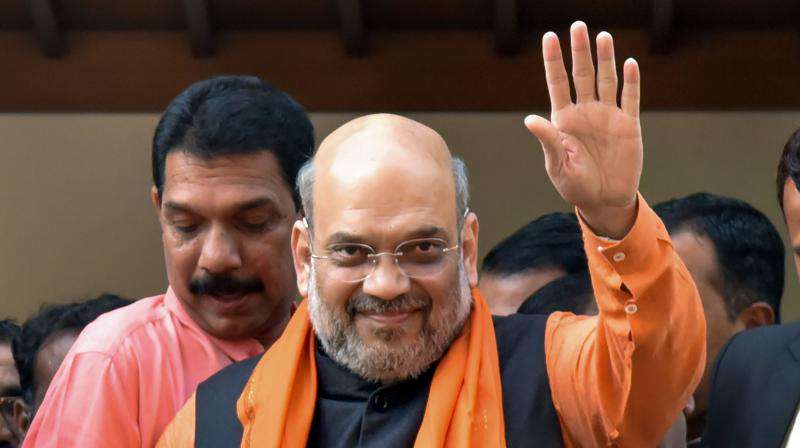 Amit Shah tells Delhi police to be firm
17th February 2020 12:53 am
Deccan Chronicle

New Delhi: Even as the Union home minister suggested to the Delhi police that it should be ready to deal with miscreants with 'firm hands' and at the same time remain calm despite 'provocation,' the much-speculated possible meeting between Amit Shah and the representatives of the Shaheen Bagh protesters did not materialise till Sunday evening.
Shaheen Bagh protesters, however, said they would march to the residence of the Union home minister for a dialogue over the new Citizenship Amendment Act (CAA) after getting due permission from authorities.
A large posse of security personnel was deployed at Shaheen Bagh where hundreds of women protesters gathered to march tow-ards the residence of Mr Shah for a dialogue over CAA. Barricades were placed at the site and the protesters were stopped after a little distance.