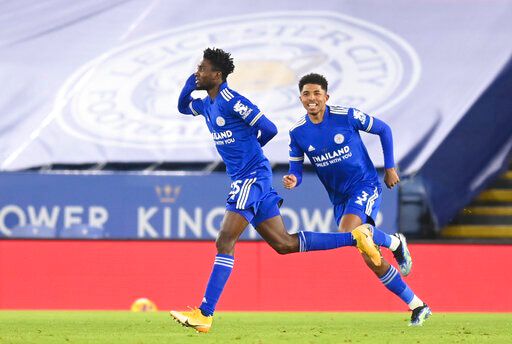 Leicester Goes Top Of Premier League By Beating Chelsea 2-0
20th January 2021 04:42 am
News18

LEICESTER, England: Leicester moved to the top of the Premier League at the midway point of its campaign after a dominant 2-0 victory over Chelsea on Tuesday.
Wilfred Ndidi and James Maddison scored in the first half to lift Leicester above Manchester United and Manchester City into first place.
Leicester manager Brendan Rodgers has been happy for his players to go under the radar in the title race, but his bright and energetic team continues to show its credentials and is now unbeaten in six league games.
Even with Jamie Vardy's goal drought extending to five games, Leicester had enough quality to beat a Chelsea side that has now lost five of its last eight league games to pile the pressure on manager Frank Lampard.