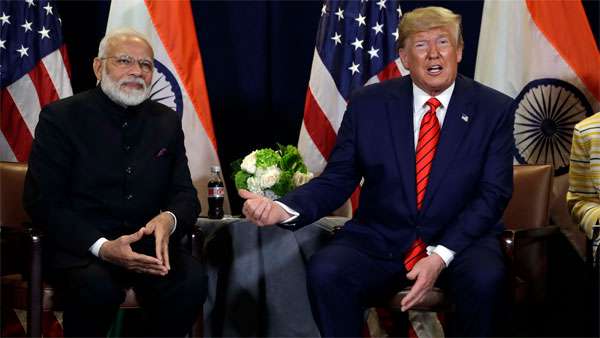 'Grave consequences': Shiv Sena on US taking India off developing nations list
15th February 2020 12:45 pm
Oneindia
New Delhi, Feb 15: The Shiv Sena on Saturday criticised the decision by the US to remove India from the developing list ahead of US President Donald Trump's visit to India.
"The Trump administration has thrown a 'googly'. India is now no more a developing country but a developed nation. This is a big crisis for India. India is miles away from the status of developed countries on parameters like education, health, employment, cleanliness and poverty alleviation," the party said in its mouthpiece, Saamana.
"India is not a developed country and now it will no more avail the benefits that a developing nation gets.