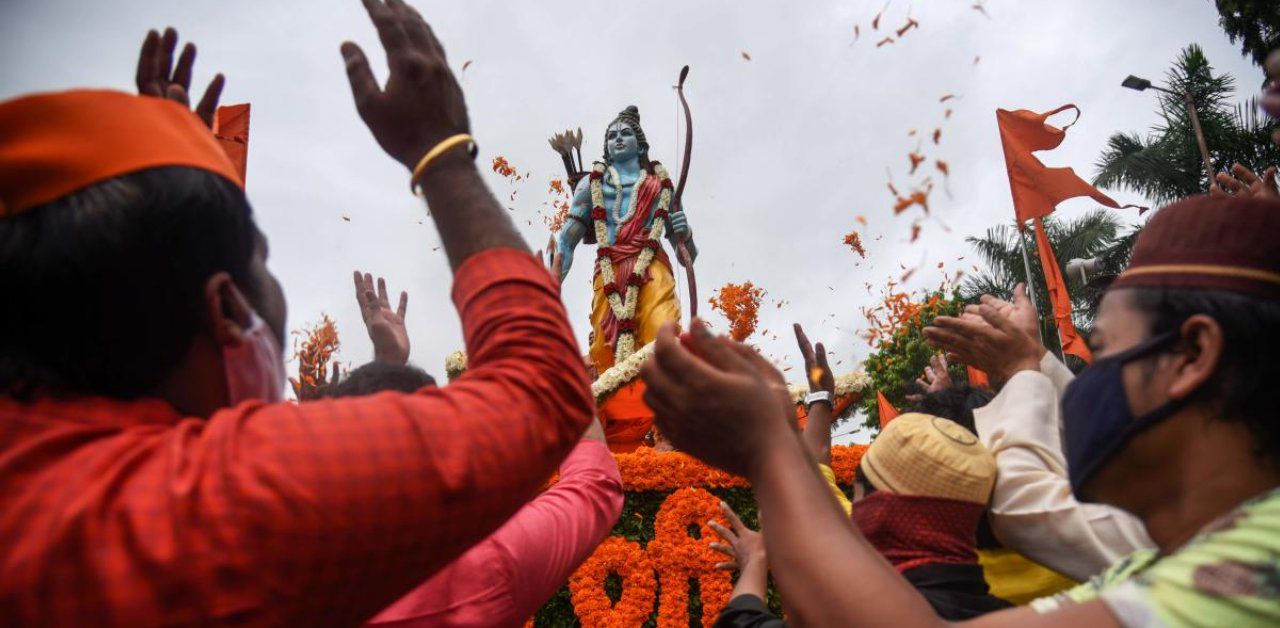 How foreign media covered Ayodhya Ram Temple ceremony
05th August 2020 09:10 pm
Deccan Herald

DH Web Desk,
The grand inauguration of the construction of the Ram temple, or the 'Bhoomi Pujan' in Ayodhya, is seen as one of the most high-profile events in the recent history of independent India.
Prime Minister Narendra Modi laid a silver brick as a symbolic beginning to the construction of the temple. Celebrations erupted across the globe with hymn-chanting in famous temples of India and also at the Times Square, in New York, where images of Lord Ram were beamed across billboards.
Along with wall-to-wall coverage of the event by the Indian media, several foreign news organisations have also chipped in to contextualise the grand event for the global audience.